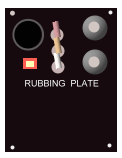 Steven Gibbs
called me yesterday about a new web site that contains all his latest stuff he is now powering over. The big thing for him is to do interviews on radio shows and show case his new HDR, but this is a web site about his latest research.
HDRnow Time Reports is
a new web site that has most of the latest new papers created by the lone inventor. Find out what Steven Gibbs is cooking up.